The United Arab Emirates recently abolished the requirement for companies in UAE to have Emirati shareholders, allowing 100% ownership for foreign investors in UAE. This is an attempt from the government to attract more foreign investments into the country amidst the coronavirus pandemic. The UAE will allow full foreign ownership of business starting from December 1, 2020, as part of the government's ongoing efforts to ensure a constructive legislative environment for business to further boost the national economy.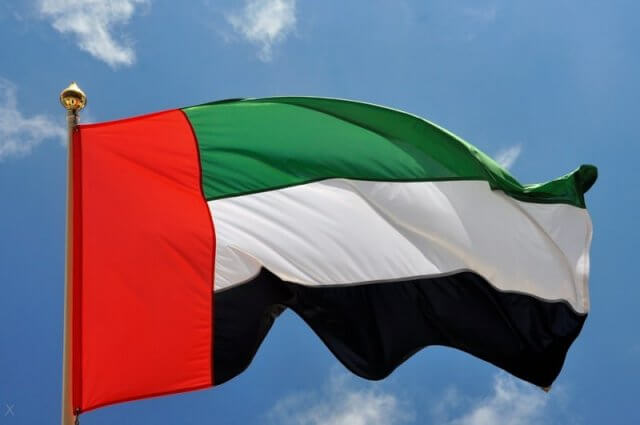 UAE's Economy
UAE has the second-largest economy in the Middle East after Saudi Arabia, with a GDP of US$354 billion in 2020. The economy remains heavily reliant on revenues from petroleum and natural gas, with more than 85% of an economy based on oil exports.
Since the UAE is a producer of oil and gas, its economy has been greatly affected by the Coronavirus pandemic and the drop in crude oil prices, which prompted the International Monetary Fund to expect in October the UAE economy to shrink 6.6 percent this year. This has led to severe job cuts in the private sector and many foreign workers have been forced to return home due to the lack of employment opportunities in the UAE.
100% ownership for foreign investors in UAE
Under existing laws, all businesses were required to have a UAE citizen as sponsor and foreign nationals can own up to 49% shares of a locally registered company, while the majority shares, 51%, rest in a local partner.
On 23 November 2020, the President of the United Arab Emirates, His Highness Sheikh Khalifa bin Zayed Al Nahyan issued a decree amending the restrictions on foreign ownership within the Companies Law in the United Arab Emirates. The newly issued decree amended the pertinent provisions of the UAE Federal Law No. 2 of 2015 and supersedes the UAE Federal Law No. 19 of 2018 on Foreign Direct Investment.
Under the amendments to the 2015 Commercial Companies' Law, a company is no longer required to be chaired by an Emirati national, and the board of directors need not be majority Emirati. Businesses can now be fully established by non-Emiratis of all nationalities, with companies now having a maximum of one year to comply with the amended law from the time its articles become effective. Simply put, you are now allowed to have 100% ownership for foreign investors in UAE.
In addition, under the new set of rules, local authorities can set specific targets for Emiratis in capital allocation and board of directors of companies. They can also approve requests to establish companies. Companies can now also sell up to 70% in initial public offerings, up from the current 30%.
These changes are reflective of the UAE's vision to open up its economy by creating a favourable legislative environment that will keep pace with the changes taking place globally and supporting companies operating in the country.
Liberalizing Business Activity
The series of measures are aimed at liberalizing business activity in the UAE, where almost 80% of the population are foreigners. Current regulations require companies to have 51% of the shareholdings held by locals, which may deter companies from setting up offshore operations in the UAE. With the new set of measures, it will help reduce costs for companies and attract more firms to set up operations in the UAE.
Along with other labor reforms in the country, this set of measures will mean that any aspiring entrepreneur can build operations in the UAE with few constraints in the long term.
Abolishing the need for local partners for offshore companies will set the path for the free zones across UAE, to help satisfy companies who are unable to set up operations in these zones. In the foreseeable future, foreign companies will be more enticed into setting up operations in the UAE, with a more favourable legislative environment. Foreign investments will further boost UAE's economy, amidst the pandemic and falling oil prices.
Who does this law apply to?
The UAE has approved the list of economic sectors eligible for 100% ownership for foreign investors in UAE in 122 economic activities in the industrial, agricultural and services sectors.
His Highness Sheikh Mohammed bin Rashid Al Maktoum, Vice President, Prime Minister and Ruler of Dubai, said, "The positive list will take everyone into consideration and our instructions are to create the best business environment for the local investors and foreign investments, which are the driver of investment in the country."
Virtual Visa Scheme
Recently, Dubai launched a virtual visa scheme, which allows remote working professionals from all over the world to relocate to Dubai with their families with access to all services in the emirate, including schooling, telecom and services.
The programme allows remote workers and their families to re-locate, on an annual basis, to Dubai to avail of its lifestyle amenities and strong digital infrastructure. Foreign nationals will be able to work from Dubai without a local employment contract and benefit from the emirate's digital infrastructure and location as a travel hub in the Middle East.
Retire in Dubai
In September, the emirate launched a retirement programme for resident expatriates and foreigners over the age of 55. The "Retire in Dubai" scheme would allow eligible residents aged 55 and over to apply for a retirement visa that would be renewable every five years. Helal Saeed Al-Marri, Dubai Tourism's director general, said it was launched to "further enhance Dubai's position as an iconic global city and make it the world's most preferred lifestyle destination." The retirement programme will contribute towards our tourism economy by facilitating frequent visits from families and friends of the retirees and increasing visitation from markets with a high retiree population," he said.
Dubai Virtual Company License
Dubai has also recently launched the Virtual Company Licence, which allows global businesses to access a regulated e-commerce platform populated by Dubai-based companies, while also exploring new markets and investment opportunities digitally.
The virtual company license is a joint initiative of Dubai economy, Dubai International Financial Centre, General Directorate of Residency and Foreigners Affairs, Smart Dubai and Supreme Legislation Committee. The license enables investors and freelancers from all around the world to set up their businesses without having to stay in the UAE. It cover sectors such as technology, media & entertainment, creative sectors and various service sectors.
UAE Business Set Up
If you are a businessman or foreign investor looking to leverage on 100% ownership for foreign investors in UAE, Tetra Consultants will be in pole position to assist you with UAE business set up. Our team will assist you with company registration, corporate bank account opening and application of licenses (if required).
Even though it is not easier to register a UAE company, it is still important for you to understand the other regulatory requirements in order to stay compliant in UAE. There are other considerations such as paid-up capital, license requirements and corporate banking solutions to be taken into account before proceeding with overseas business set up.
Contact us now for a free non-obligatory consultation and we will be in touch within 24 hours.