Cryptocurrency has been gradually soaring in both popularity and acceptance, and there are even a few big names in the global market such as Tesla that accept Bitcoin as a payment mode. It is no wonder then, that many businesses are keeping an eye on this readily emerging market and keen to jump on the bandwagon. Given that Estonia has been one of the trailblazers in the cryptocurrency market, a natural choice for a gateway into the crypto industry is the Estonia crypto license. It is one of the most popular options for good reason. Here are the five main reasons why you should use Estonian crypto licenses.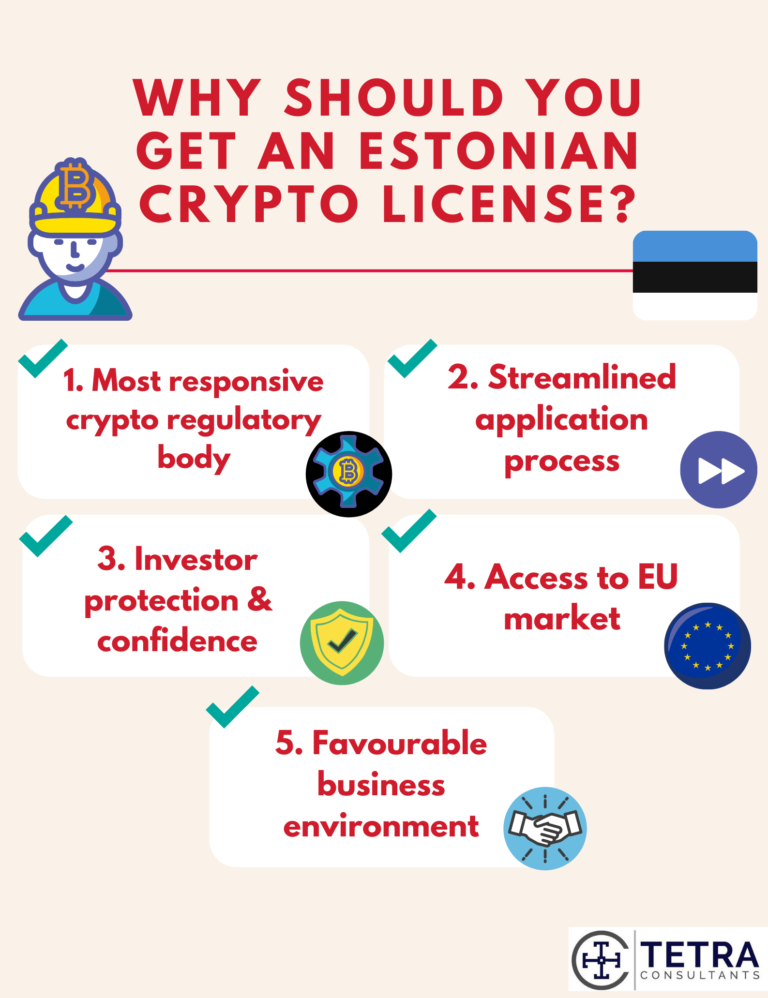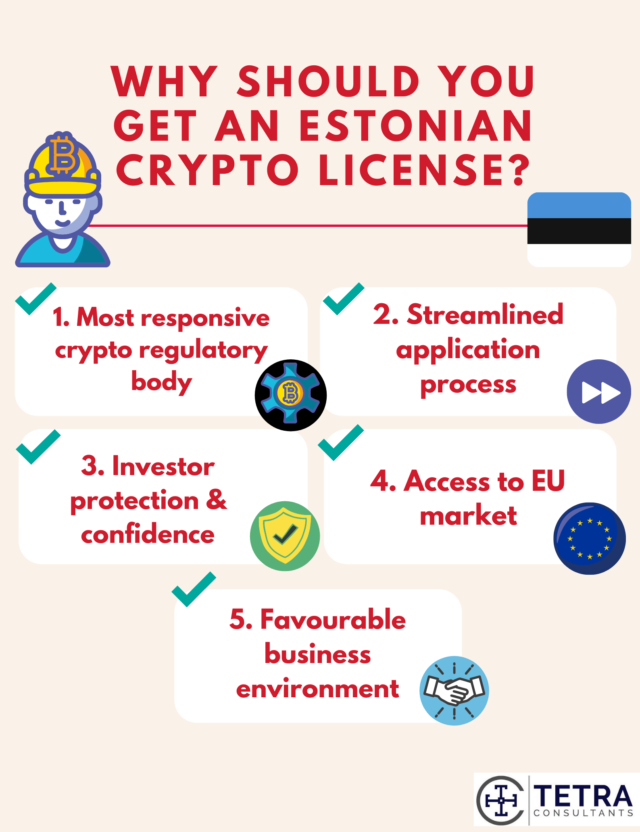 As mentioned, Estonia is one of the trailblazers in the cryptocurrency market, and they have established themselves as one of the most responsive countries out of the available alternatives. They were one of the first countries to regulate and license cryptocurrency, and since then have tabled amendments and improvements to their regulatory framework in 2019 and 2020 and are even discussing further amendments this year. Through this, they have shown their responsiveness to the needs of their investors. Not only have they acknowledged the calls for tighter regulations and certainty, but more importantly, they have acted and delivered on it. In many cases, they are even more responsive than the European Union (EU) regulatory system, making the current Estonia crypto regulation one of the most updated globally.
Streamlined application process
Beyond just responsiveness, they also have a wealth of experience from a macro to micro level. Being of the earlier adopters of crypto, they have issued more than 2,000 crypto licenses already, making Estonia a hotbed of seasoned officials in banking and government who are experienced in dealing with foreign investors and businesses. Hence, this makes an Estonia cryptocurrency exchange license a tried and tested option.

Approval times in Estonia are also comparatively faster than that in other jurisdictions, usually taking less than 60 days although it might be extended to 120 days in certain circumstances when more investigation is needed. In comparison, the Japanese Financial Services Agency might take up to 6 months to approve an application.

Additionally, while the Estonia cryptocurrency exchange license used to be split into two separate licenses, the crypto trading license and the crypto wallet license, the two have now been combined into a single license known as the Virtual Currency Service Provider license. This simplifies the application process and offers businesses the convenience and speed needed to jump-start their crypto businesses, be it crypto exchanges or crypto wallet services, without needing to apply for separate licenses. Hence we have another reason as to why you should use Estonian crypto licenses.