Indonesia is a well known powerhouse in the heart of Southeast Asia, holding the largest economy within the region. The archipelagic country hosts more than 300 ethnic groups and has managed to chart a stellar economic growth ever since it overcame Asian financial crisis. Today, Indonesia holds the title to the world's fourth most populous country and 16th largest economy in the world, with a GDP production of USD$1.06 trillion recorded in the year 2020. The country's economic development can be attributed to their 20 year development plan known as the "RPJMN" (Rencana Pembangunan Jangka Menengah Nasional). The plan at its core is segmented into 5-year medium term plans that specifically targets identified priorities in order to improve the country as a whole. As such, the country managed to cut poverty rates by more than half since 1999 and the current rate stands at just under 10% in 2020. Given its sound economy and abundant resources, foreign investors have been setting up business in Indonesia to tap onto its potential. For those who want to register company in Indonesia, do follow Tetra Consultants as we present the ultimate guide to register business in Indonesia.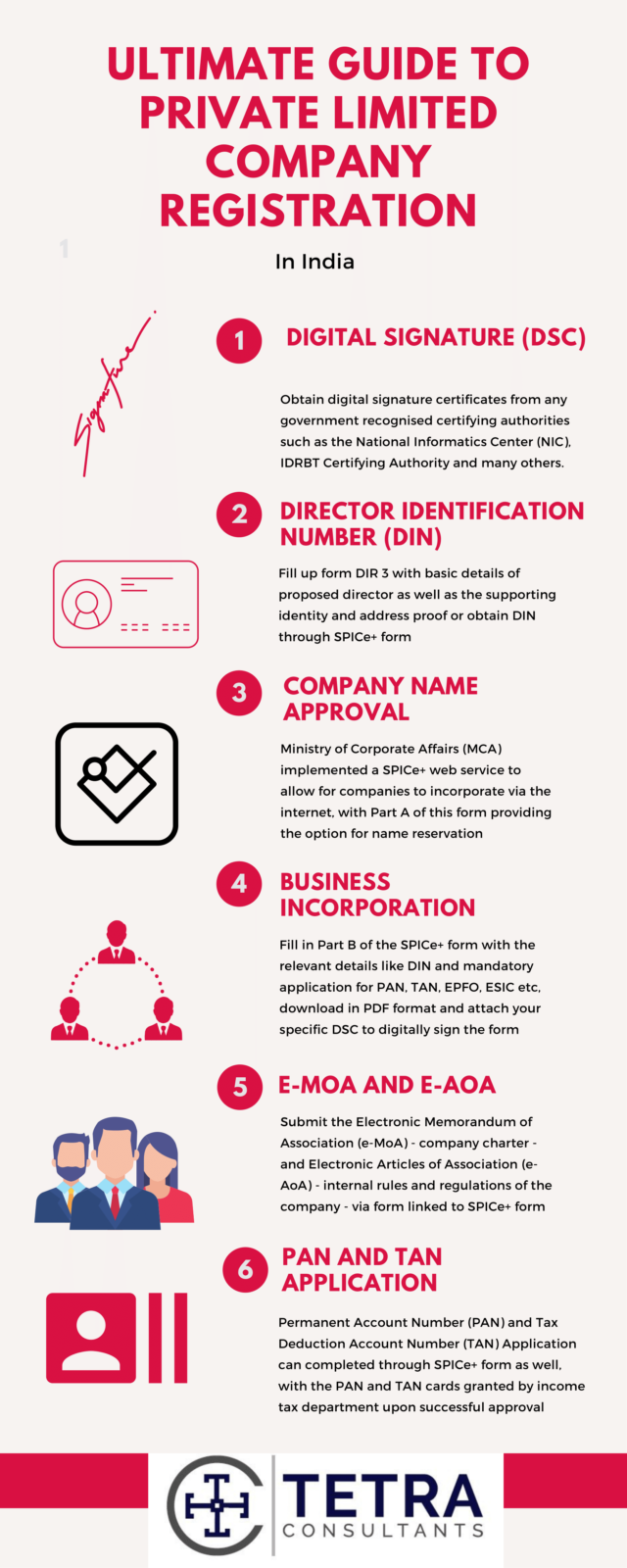 1. Check the Negative Investment List:
The first step of the ultimate guide to register business in Indonesia is to check the negative investment list. Before you establish your company or business in Indonesia, you must first determine what business sector you are planning to invest and conduct in. This has to be checked against the classification for business sector (KBLI) in order to find out if that particular business sector that you are interested in is open or closed to Foreign Direct Investments (FDI) in accordance with the Presidential Regulation on negative investment.

2. Choosing Your Legal Entity to Form:
The second step of the ultimate guide to register business in Indonesia is to pick the right entity that you want your business to incorporate as. The types of companies in Indonesia are:

1) Limited Liability Company (PT)
The PT, Perseroan Terbatas, is one of the most common foreign company options that is incorporated in Indonesia. While the PT does not allow for full 100% foreign ownership, you are able to contract a nominee company to act on your behalf. The formation of PT for foreigners is usually only recommended when you are planning to conduct businesses that are regulated by the Negative Investment List which restricts certain direct FDIs.

2) Foreign-owned Limited Liability Company (PMA)
The PMA, Penanaman Modal Asing, is a variation of the PT and the difference lies only in the fact that PMA allows for 100% foreign ownership. Before your incorporate as a PMA in Indonesia, you are required to first secure a foreign investment approval from BKPM (Indonesian Investment Coordinating Board). The BKPM will then require you to submit your investment plan and deposit a minimum share capital.

3) Representative Office
The representative office is often set up by firms who want to study the Indonesian market in greater detail. This form of legal entity is easier to set up but are generally prohibited from engaging in direct operational activities and conduct of sales or trades.
3. Choose Your Company Name:
The third step of the ultimate guide to register business in Indonesia is to decide on your company name. Your company name will need to contain at least three different words and you will have to provide three options in both English and Indonesian language. The proposed company names will be registered with the Ministry of Law and Human Rights and you will need to have your company name approved by the Notary Public.
4. Have a Registered Office Address:
The fourth step of the ultimate guide to register business in Indonesia is to ensure your company has a registered office address. The registered office address will be the main location for notices and communications.
5. Application of Business Licenses in Indonesia:
The fifth step of the ultimate guide to register business in Indonesia is to apply for all necessary licenses and permits before you start your business operation. The first document to apply for is the Deed of Establishment (DOE). To obtain your DOE, you have to file your due diligence documents together with their application form. Once approved, you will then receive the certificate of company domicile alongside other necessary documents required to operate your business in Indonesia. You can now proceed to register with the local tax office to obtain your Tax Identification Number which is known as the NPWP.

Next, you would have to acquire your business trading license (SIUP). To obtain your permanent business trading license, you have to submit your application with the Ministry of Trade. The SIUP will display information such as the individuals in charge of the business as well as the nature of the company. Once these steps have been completed, you can register your company in the One Single Submission (OSS) system to obtain your company registration certificate.
6. Open a Corporate Bank Account:
The final step of the ultimate guide to register business in Indonesia is to open a corporate bank account with a reputable bank. Contact Tetra Consultants to help open your corporate bank account as our team has an already established network and relationships with the local banks.
Conclusion:
Engage Tetra Consultants as we guide you on how to register business in Indonesia in a smooth and hassle-free process. The team provides a comprehensive service package that includes planning and strategizing with our clients to select a suitable business entity, completing the registration and documentation processes, obtaining required licenses, opening a corporate bank account, and ensuring your compliance with the government regulations. 
Contact us to find out more about company registration in Indonesia and our dedicated and experienced team will revert within the next 24 hours.