Register company in Malta
To register company in Malta is hassle-free, if you know how. With Tetra Consultants at the wheel, you will be able to dedicate your time and resources into other more important business channels.
With our lean-and-mean mentality, you can rely on our team of experts to provide you a seamless experience throughout the whole process of Malta company formation. Our ultimate goal is for your Malta company to be operationally ready within the stipulated time frame. 
Our service package includes everything you will require for company formation in Malta: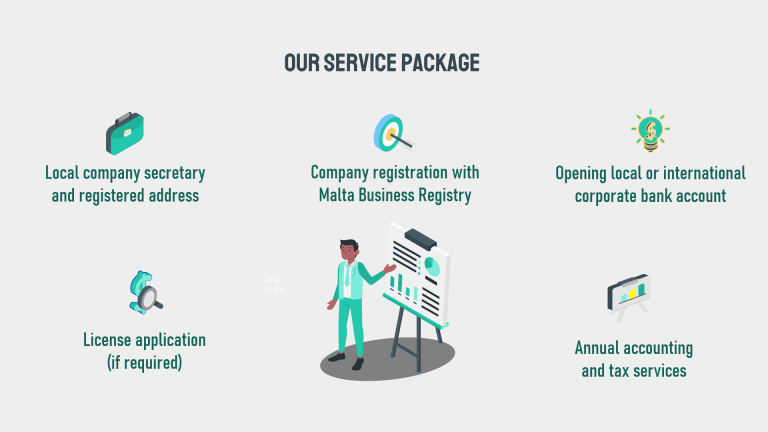 How long does it take for setting up a company in Malta and open a corporate bank account?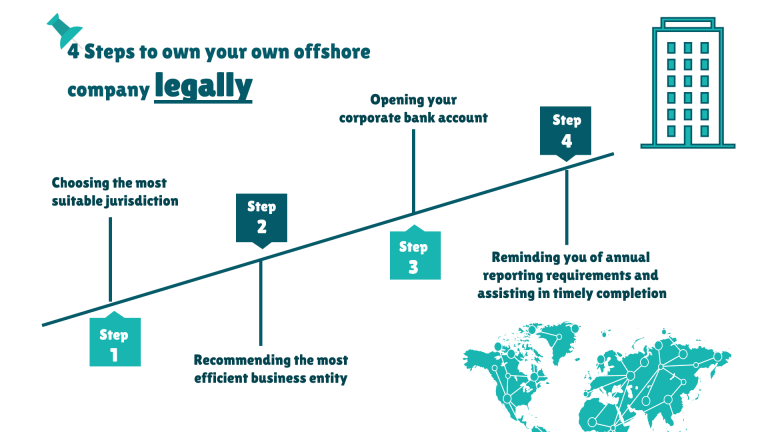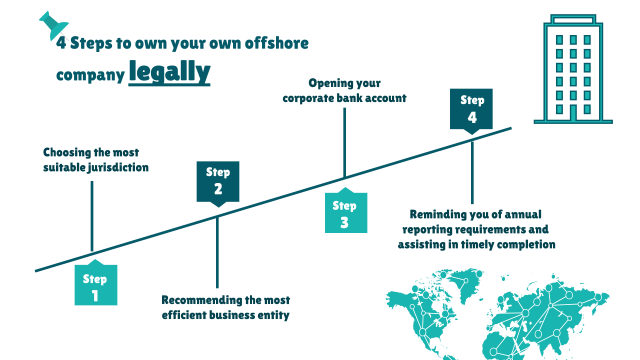 Tetra Consultants will complete the process to register company in Malta within

3 weeks

upon receiving all required due diligence documents. Throughout process, you will not be required to travel overseas.
Depending on the intended business activity and incoming/outgoing transactions, Tetra Consultants will

open the corporate bank account

with either a reputable local bank or overseas bank. You can expect to secure banking solutions within

4 weeks

after company registration. 
Consequently, you can expect your company to be fully operational and be able to issue invoices within

7 weeks

upon engaging Tetra Consultants.
Thereafter if required, Tetra Consultants will assist you to secure suitable licenses available in Malta. Some examples include the Virtual Financial Assets license for cryptocurrency businesses and gaming license for online gambling or casino.
If you are keen to know more about

setting up a company in Malta

, Tetra Consultants has prepared

a

step by step explanation of all steps required.
What types of companies are there?
Despite being one of the smallest members of the European Union (EU), Malta is one of the most cost-effective countries to set up an offshore company. Malta is home to multiple businesses in the cryptocurrency or remote gambling industry.
It boasts a well-regulated and safe environment by introducing multiple licenses with regulatory frameworks. Consequently, these high-risk companies are able to legally conduct business. 
Malta offers many different types of business entities for you to choose from. This includes Limited Liability Company, Malta Freeport Company, Public Limited Company, Branch office and Representative office.
Before setting  u

p business in Malta, Tetra Consultants will fully understand our client's business model before recommending the most suitable business entity. Some considerations we take into account include the type of business activity,  tax obligations as well as potential personal liability.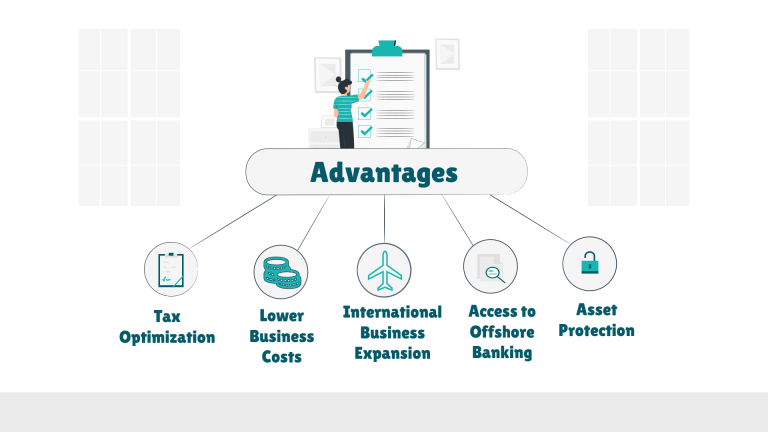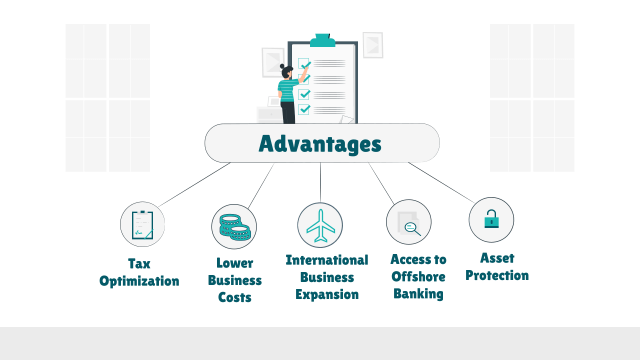 Limited Liability Company (LLC)
Limited Liability Company is the most common business entity for small and medium-sized enterprises (SMEs) who are planning to register company in Malta. SMEs are able to enjoy multiple tax incentives on their annual profits and when properly structured, corporate tax rate can be reduced from 35% to 10%. 
A LLC is a fully independent legal entity and the shareholders are not personally liable for the company's debt. For most business activities, Tetra Consultants will recommend you to set up a limited liability company to reap the multiple benefits available. 
According to

Malta Business Registry

, setting up a limited liability company can be done with minimal requirements:

2 shareholders of any nationality

1 director of any nationality

1 Maltese company secretary

Malta registered office address

Minimum share capital of at least €1200.
If you are looking to register a Malta company to conduct business in the field of financial services or gambling or cryptocurrency, you will require specific licenses.
Depending on the license you require, you will be subject to respective additional requirements, such as higher capital requirement or local economic substance. 
Malta Freeport company
If you are planning to conduct business in logistics or other export-oriented industries, Tetra Consultants will recommend you to register your company in the Malta Freeport. As such, you can enjoy reduced corporate income tax rate, lower VAT rate and investment tax credits.
Registering a Malta Freeport company does not require additional requirements as it is basically a Limited Liability Company within the Malta Freeport.
Malta Freeport company is governed differently from a Malta Freezone company. On 31 May 2019, the government introduced the Malta Free Zones Act XV, which vested Malta Free Zone Authority with the permission to introduce new Free Zones, with the aim of boosting Malta's manufacturing and logistics sectors.
However, this new Act is not applicable to the Malta Freeport company as it is governed separately under the Malta Freeports Act. 
Public Limited Company (PLC)
If you are planning to raise capital by issuing shares through Initial Public Offering (IPO) or shares issuance, Tetra Consultants will recommend you to consider setting up a Public LImited Company (PLC). With a PLC, you will be able to be listed on the

Malta Stock Exchange

. 
In order to set up a Public limited company, you will require:

2 shareholders

2 directors of any nationalities

1 Maltese legal representative or company secretary

A legal registered office address

Minimum issued share capital of approximately €46,600, out of which at least 25% must be paid up prior to company registration
Branch Office
A branch office is an extension of the parent company that is planning to conduct business activities in Malta. As such, the parent company is fully liable for the debts incurred by the Malta branch office.
Although there is no limit to investment amount or ownerships, a branch representative staying in Malta has to be legally appointed in order to manage the operations there. In addition to that, branch remittance taxation is not imposed in Malta.
Representative Office
Representative office is only meant for foreign investors who do not intend to conduct business in Malta. As such, they are only allowed to conduct limited and non-commercial activities such as market research and marketing activities for their parent company.
Hence representative office is a popular choice for foreign investors who are planning to promote their presence, as well as seeking to explore the potential market before settling for Malta.
How to register company in Malta?
In order to register your business in Malta, we advise you to follow the steps below:
Step 1: Choose a suitable business structure
There are various forms of business structures available in Malta to choose from including the following:
Limited Liability Company (LLC)
Public Limited Company (PLC)
Tetra Consultants' team of experts will first fully understand your unique business model, needs, and goals, before recommending the most optimal business structure for you. The Limited Liability Company tends to be the most common choice among smaller businesses due to its tax benefits.
Prior to incorporating a Malta company, you will be advised on the optimum paid up share capital, company structure, legislations and whether there is a need to apply for any licenses to operate.
Step 2: Reservation of company name 
After your company submits a unique business name, Tetra Consultants will reserve your preferred company name with the

Malta Business Registry

.
Once it is approved, it will be valid for up to 3 months before it is released.
Step 3: Preparation of supporting documents
Before Tetra Consultants move forward to

register company in Malta

, you are required to provide a list of required KYC documents. Some of these documents include the names of directors and identification proof.
You will also have to fill in an application form to be submitted to the authorities.
Upon receiving all the necessary documents, Tetra Consultants will proceed to draft and notarize the company's Memorandum and Articles of Association.
According to the business activity and company structure, Tetra Consultants will also draft articles of incorporation, business plan and other incorporation documents.
Step 4: Filing for registration 
Tetra Consultants will then proceed to file for registration with the

Malta Business Registry

and submit the application form online.
After receiving approval, Tetra Consultants will courier the company registration certificate, Memorandum and Articles of Association and other documents to your preferred address.
Step 5: Corporate bank account opening
After registration, Tetra Consultants will assist you in opening a corporate bank account. Our team has established partnerships with multiple reputable banks in both Malta and globally. We will present your business to each relationship manager and compliance team.
Step 6: Financial reporting and taxation obligations 
Tetra Consultants will continue to provide you with the necessary accounting and tax services to ensure that you can continue to legally conduct business while staying compliant with regulatory obligations.
Our team of dedicated consultants will prepare your firm's financial statements, corporate tax returns and manage bookkeeping on your behalf.
The corporate tax rate in Malta is 35%, while the VAT rate is 18%.
Our team of dedicated consultants will continue to clarify any doubts you may have with regard to your company's obligations.
Documents required to register company in Malta 
When registering a company in Malta, the following documents are typically required:

Memorandum and Articles of Association

Identification documents of shareholders, directors, and company secretaries

Registered office address in Malta

Shareholder and director registers

Company name reservation

Company formation fee

Form BO1 (Ultimate Beneficial Owner disclosure form)

Incorporation forms (e.g., Form CO1, Form CO2)

Tax Identification Number (TIN) application
It is  important to note that this list is not exhaustive, and additional documentation may be required depending on the specific circumstances of the company and its activities. You can consult with our team of business setup consultants to ensure compliance with all necessary requirements.
Annual accounting and tax considerations for company registered in Malta
Annual accounting and tax considerations are crucial for companies registered in Malta. Here are some key points to keep in mind:
1. Financial Statements: Maltese companies are required to prepare annual financial statements in accordance with the International Financial Reporting Standards (IFRS) or the General Accounting Principles for Smaller Entities (GAPSE). These statements must provide a true and fair view of the company's financial position, performance, and cash flows.
2. Auditing Requirements: In Malta, companies are generally required to have their financial statements audited by a certified auditor unless they meet specific size criteria that exempt them from this obligation. The auditor's role is to independently review the financial statements and express an opinion on their accuracy and compliance with the applicable accounting standards.
3. Tax Returns and Payments: Maltese companies must file an annual tax return with the Inland Revenue Department. The tax return should include all relevant financial information, such as income, expenses, and any tax credits or incentives claimed. It is important to ensure timely submission of the tax return to avoid penalties. Additionally, companies are required to make quarterly advance tax payments based on an estimated tax liability.
4. Tax Compliance: Malta operates a territorial tax system, where companies are generally taxed on their income derived in or remitted to Malta. It is important for companies to ensure proper tax compliance, including accurate record-keeping, maintenance of supporting documentation, and adherence to transfer pricing rules if applicable.
The corporate tax rate in Malta is set at 35% on the chargeable profits as reflected in the audited accounts of the company. However, Malta has implemented a tax refund system that offers significant fiscal advantages to shareholders. This system allows for a reduction of the effective tax rate to 0% for holding companies and 5% for trading companies. It is important to note that specific legal conditions must be met in order for shareholders to qualify for these tax refunds.
By satisfying the necessary requirements, shareholders of holding companies can enjoy a complete exemption from tax on the profits distributed to them. Similarly, shareholders of trading companies can benefit from a reduced tax rate of only 5% on the distributed profits. These tax refunds are designed to encourage investment and promote economic growth in Malta.
It is crucial for companies and shareholders to seek professional advice and ensure compliance with all legal obligations to avail themselves of these tax refund benefits. By understanding and meeting the specific criteria set by Maltese tax legislation, shareholders can maximize their fiscal advantages and optimize their overall tax position.
5. VAT Reporting: Companies registered for Value Added Tax (VAT) must comply with the relevant reporting obligations. This includes timely submission of VAT returns, payment of any VAT liability, and maintaining proper VAT records. Certain companies may also be eligible for VAT refunds or special VAT schemes, such as the Malta Gaming Goods and Services VAT Scheme.
Why choose to register company in Malta?
Before proceeding to register company in Malta, it is important to understand the business landscape of the jurisdiction. This is to ensure that your newly established entity will be able to safely and legally conduct business, while striving towards your long-term business goals.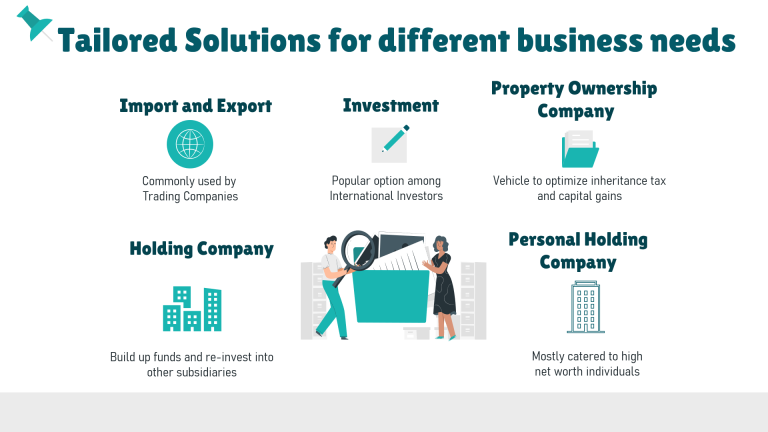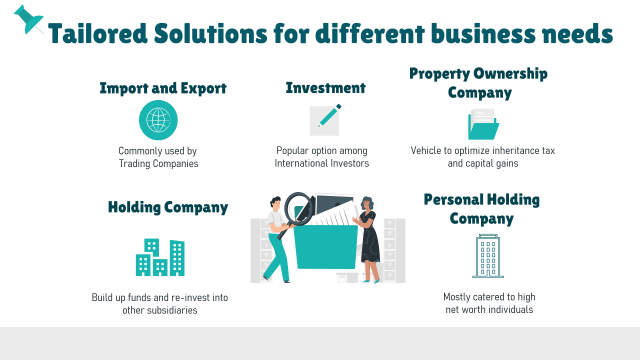 Political
According to the Corruption Perceptions Index reported by Transparency International, Malta is the 50th least corrupt country worldwide.
Economical
Euros is the official currency of Malta.
The corporate tax rate in Malta is 35%. However, there are plenty of tax incentives that can reduce the effective tax rate to almost 10%.
Malta has signed over 60 Double Taxation Avoidance Agreements (DTAAs), preventing double taxation during the import-export process. 
According to the World Economic Forum's Global Competitiveness Report, Malta was awarded a score of 68.55%. As such, Malta is the 38th most competitive economy in the world.
Social
Malta possesses a literacy rate of 94.5%. In addition 88% of the Maltese workforce are proficient in English. As such, there will be minimal communication barriers when speaking to local authorities or bankers. 
Malta has a population of approximately 500,000, which is extremely low in Europe. Most investors choose Malta to set up offshore companies instead of focusing on the domestic market.
Technological
The Malta government introduces the

Malta Virtual Financial Assets (VFA)

licenses that provide a regulated and safe environment for businesses to set up cryptocurrency businesses. 
Malta is home to many gambling businesses. With Malta Gaming Authority overseeing the regulatory framework, companies are able to apply for the gambling license and conduct business legally.
Legal
According to the latest annual ratings given by the World Bank, Malta is ranked 88th worldwide in terms of ease of doing business. This is due to the slow response time provided by Maltese government throughout the process to register company in Malta. 
Environmental
According to the Environment Performance Index, Malta is ranked 4th in the world. 
Looking to register company in Malta?
Contact us to find out more about how to register company in Malta. Our team of experts will revert within the next 24 hours.
FAQ
Can a foreigner register a company in Malta?
Yes–a foreigner can register a company in Malta. More crucially, a foreigner can have 100% ownership in their companies.
Why do companies register in Malta?
The Government of Malta has incorporated laws that are geared towards the optimal operation of businesses in the country. Some of the pertinent advantages of registering a business in Malta include: Tax Optimization; Reduced Business Costs; International Business Expansion; Access to Offshore Banking; and Asset Protection.
How much does it cost to register a company in Malta?
The engagement fee depends on the services you require from Tetra Consultants. Prior to each engagement, our team will fully understand your business needs and inform you of the exact services you require.
Tetra Consultants' fees include government fees such as business name reservation charges, company registration fees and tax registration costs
What are the requirements for the registration of a company?
To register a company in Malta, we have simplified the process as follows: 1.) Select a Suitable Business Structure; 2.) Reservation of Your Company Name; 3.) Preparation of Supporting Documents (such as list of directors along with identification proof); 4.)Filing for Registration; 5.) Opening of Corporate Bank Account; 6.) Financial Reporting and Taxation Obligations
Throughout these processes, Tetra Consultants will guide you through each step–making this arduous process hassle-free for you!
How to set up a company in Malta?
In order to set up a company in Malta, you will first need to register your company (see FAQ on How to register a company in Malta). Thereafter, you will need to set up a corporate bank account. Ultimately within 6 weeks, your business will be fully operational
What is the Malta Company Tax rate
The corporate tax rate in Malta is 35%, while the VAT rate is 18%.